Drug Delivery Systems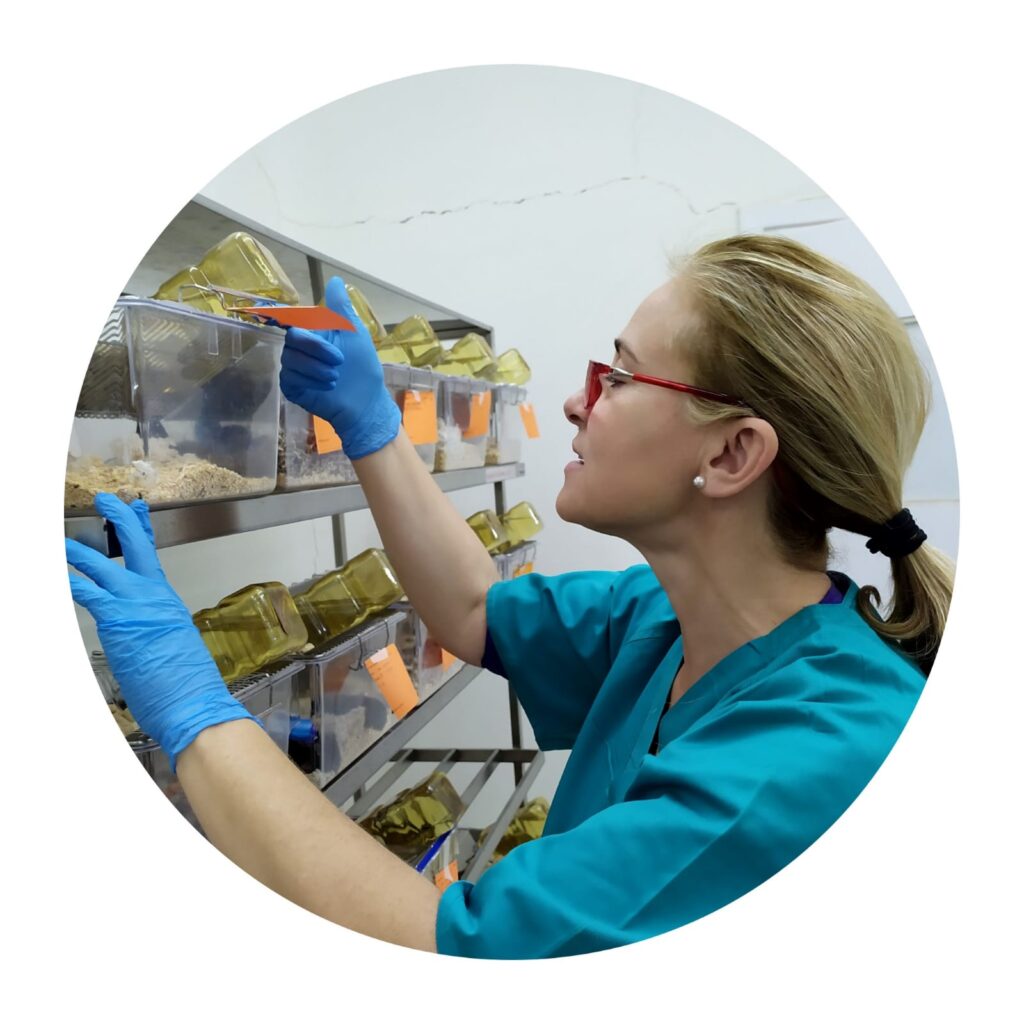 She is Veterinarian with 27 years of experience in animal-facilities management and the required formation. Chief of animal welfare and animal-health at the Universidad de La Laguna Animal House.
She wrote her PhD in 2012 on mice genetics under the supervision of Dr. Eduardo Salido. In 2012 she did a Master on "Ciencia y bienestar del Animal de laboratorio" at the Universidad Autónoma de Barcelona.
She has collaborated in many research projects throughout the years. She manages a staff of one technician, four animal-housing officials and one Good Laboratory Management technician. She has extensive experience leading workshops forming doctors in Surgery
Extensive experience supervising projects with animals. President of the "Comité de Ética del Hospital Universitario de Canarias" and since 2008 secretary of the "Comité de Ética de la Investigación y Bienestar animal" at the University of La Laguna.
External teacher at the Master of Biomedicine at the subject "Animal experimentation" with 4 credits.
In 1996 and 1996 referee of the "Unidad de Biotecnología de la Dirección General XII de la European Union" for the assessment of investigation projects.